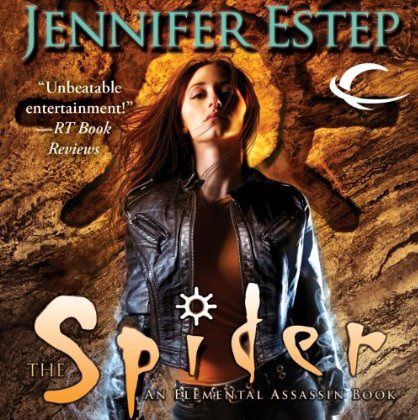 The Spider: Elemental Assassin, Book 10 (Audiobook) By Jennifer Estep, read by Lauren Fortgang
Unabridged edition 2013 | 10 hours and 43 mins | ISBN: n/a | ASIN: B00FW1Q5AG | MP3 96 kbps | 442 MB
For the first time, the full origin story of Gin Blanco's transformation into the fearsome assassin known as the Spider - book 10 in the red-hot Elemental Assassin urban fantasy series. In a prequel tale, Gin Blanco goes through her paces on the way to become the most feared assassin in the Ashland. Her mentor, Fletcher Lane, is not going to go easy on her - if she's going to become a fearsome killer, she has to learn to use her elemental Stone and Ice powers alongside old-fashioned human street smarts.

The Spider: Elemental Assassin, Book 10 (Audiobook).rar